Tuesday, December 28, 2004
We decided on a post Christmas Party with my friends...we just couldn't do it before Christmas as we were all busy...CUZ was kind enough to host it, had her Billiards and Videoke Bar closed...thank you Cuz...it was an enjoyable night...just couldn't drink to "death" coz i was driving...*snap fingers*...poor me...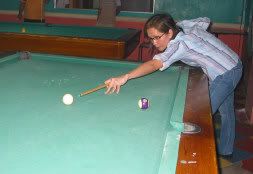 haven't played in ages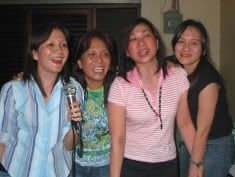 yikes, is that me singing???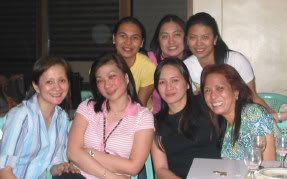 seated left 2 right: me, nancy, Grace, and Ate Marie (Cuz)
standing left 2 right: Daisy, Donna and Rhea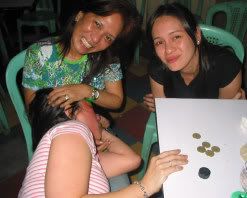 "How did you know, i needed someone like you in my life..." intoxicated? drama? can't stand my singing? haha...all of the above...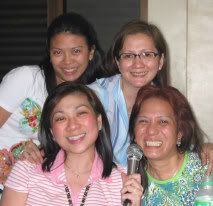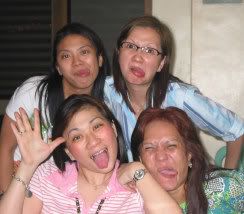 to recap the night...