Wednesday, October 25, 2006
Nope it isn't my first traffic violation...but technically it is, coz finally I was issued a ticket, and he took my driver's license. I have been stopped by traffic aides(MMDA) numerous times for disregarding traffic light, but have always charmed my way out. But last friday on my way to belly class, I was stopped by a policeman for beating the red light. I actually didn't see the light coz traffic was really so heavy (tail to tail) and I was in a hurry to get to the other side (am running late for belly class). He asked for my license, automatically wrote on the ticket and not minding my explanation. If only he didn't have a motorcycle parked, I could have pretended not seeing him, coz there was no way he could ran after me...I know i'm a bad citizen...but who's not? (especially in dealing with law enforcers in the streets manning the traffic...)


~~~~~~~~~~~~~~~~~~~~~~~~~~~~~~~~~~~~~~~~
Second Grading Exam's finally over for the kids, and that means less stress for all of us. I can now go back to my usual routine. Isha and her friends went to Greenhills to shop and just chill out. Nope, I didn't allow her to go with her friends alone, but with a yaya (nanny) in tow. It's not that i don't trust her, but these are just bunch of 13 year olds.
~~~~~~~~~~~~~~~~~~~~~~~~~~~~~~~~~~~~~~~
I don't usually set up my tree this early, but I got bored and had nothing to do, so I asked my angels to put it out. I did not put tivoli lights this time, all the lights got busted and I don't want to replace them for now...I have other things in mind on where to spend the moolah...i'm thinking of getting a huge santa clause that I can hang (santa climbing a rope) in the balcony, and that's gonna be my next project, getting our balcony dressed for christmas.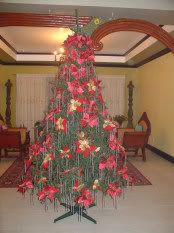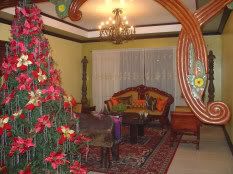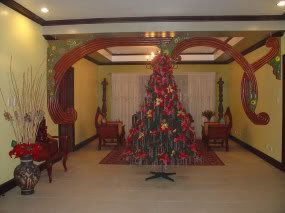 Read more...