Friday, February 04, 2005
Cuz invited me to watch the movie Shall We Dance...originally, the plan was for the three of us to watch (me, cuz and nans), but at the last minute Nans begged off...upon learning that we were gonna watch, he wanted to come with us...so off we went to Theatermall in Greenhills (our fave movie theater)...

Geez, i all the more fell in love with Richard Gere...and his dancing...wow! i never thought he could dance that well...i also love Susan Sarandon, but she has aged really...i remember my little boy...he said..."oh, shall we dance...the man dancing with an old woman"...but i still love her...she's good...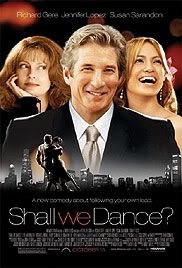 Since the two boys didn't watch, we met with them at nearby Kohikan and had coffee and pastries...and of course click...click...click...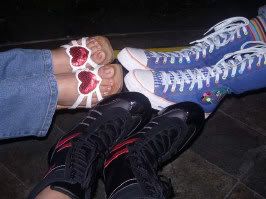 would you guess which shoes are mine?