Tuesday, February 01, 2005
I got the shoes that my sister (Atchi Rachel) promised...a blue tommy hilfiger and a red bcbgirls...thank you...very pretty and very me...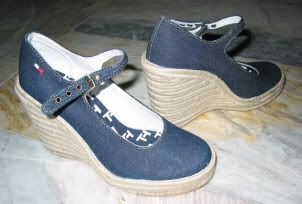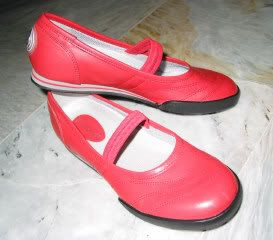 When my daughter got home from school, she saw it and she goes like..."oh mom, i can't manage that...too high" ... haha, as if i'm giving it to you (yikes! what a greedy mom i am)...as i've mentioned in my past entries, we have the same shoe size, and i wouldn't really mind if she decides to borrow it...hhhmmmm...
Finally found a black slip ons that i've been wanting for so long...and i got it really cheap...less that a thousand bucks...leather at that huh...my first time to buy that brand...so let's see if it will last...