Wednesday, March 09, 2005
Today i invited CUZ to go malling...i left the house at 3 pm, to be able to get to Shangri-la Mall at 4 pm, the agreed time. We met at Mango, our fave shop, got some stuffs...since Cuz didn't have anything for lunch, we decided to eat at Cibo...we had pasta and beef tenderloin with mushrooms...Cuz was surprised/amused seeing me EAT, she expected me
to slow a bit since there was an appliance in my mouth, which made her say..."hhhmmm may appliance pa yan ha."

Then the shopping continues...got more stuffs...we chanced upon this store...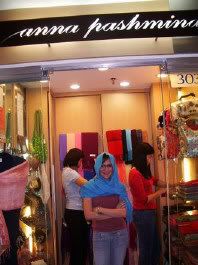 initially i wanted to buy a shawl(pashmina)...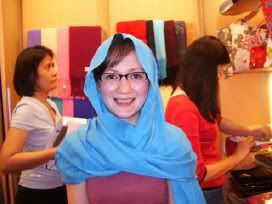 while searching for the color i wanted, i remembered HERDA, a Malay blogger from Singapore whose entries i read everyday...so i thought of doing this with the pashmina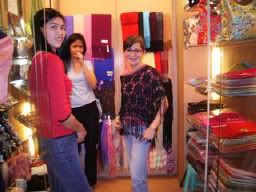 and while i was looking at some more items, i found this( a crocheted poncho)...and ended up buying it, instead of the pashmina...
then we had dinner at a japanese restaurant, and wrapped up the night at Starbucks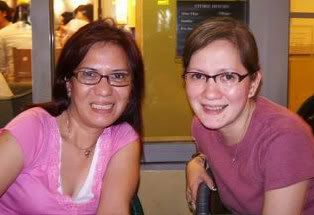 It was like i went to work...i was out for 8 straight hours...getting home at 11 pm...and didn't get tired at all...thank you Cuz, i had such a wonderful time with yah!