Monday, August 29, 2005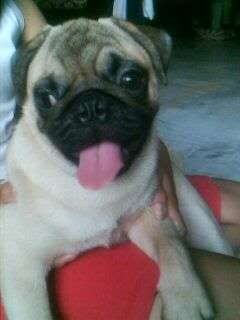 Hi! My name is Gerbie, a 6 month-old Pug. I'm the newest baby of a hip and cool Mom!
My biggest surprise of the day came at 3 this afternoon. Nelson came home with a Pug in tow. Apparently he saw how deeply affected i was over the demise of Gello. Yes, i really cried at the Animal Clinic when we went there this morning to settle Gello's bills.
Thank you so much Sweet for going out of your way to buy me a pup just to cheer me up!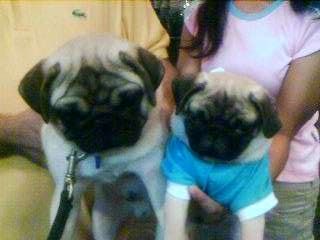 Meet my soul brother Popoy, 2 months old!
I sent
Cuz
a text message inviting her to have coffee at Kohikan in Greenhills with our babies and our Men later in the evening, which she agreed. I was really laughing hard when she alighted her car with Popoy and a Yaya in tow, and i went like Whoa! Popoy has a yaya! Isn't that cute? We had fun, so with our babies who became instant celebrities!