Friday, August 05, 2005
Had a scheduled date with Cuz , Justice and Mommy Ganda (justice's Mom) to watch the show of Kuh Ledesma and ZsaZsa Padilla at the Captain's Bar of the Mandarin Oriental...but before that, i had to go to the birthday celebration of Nelson's brother at the 7 Corners Restaurant over at the newly opened Crowne Plaza...too bad i was not able to watch their opening number as i was stuck in traffic because of a heavy downpour...but i was just right in time to witness Justice sing to the crowd's delight...it was Kuh's turn on stage and sang I will Survive...while singing, she came down the stage, stopped at our table (yep, we had the "bestest seats", right in front, right in the center...thank you Justice for going out of your way to reserve the seats for us) and she goes..."are you shy?" referring to justice, and Justice goes "nah, im not"...and that started her "singing career"...yep she sang 1 stanza of the song, and we all went WOOOOO!!!GO JUSTICE! GO JUSTICE!...it was really fun...Mommy Ganda was so proud of her daughter...even i was proud of her too...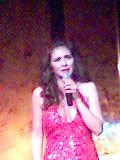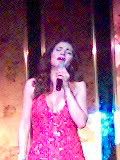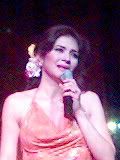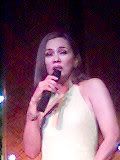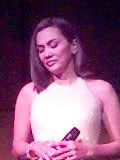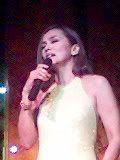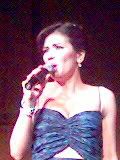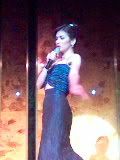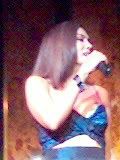 I love ZsaZsa more than Kuh...ZsaZsa gave her all, while Kuh was the more reserved one...and for their encore, they sang The Prayer, the best rendition so far for two female singers(my opinion)...
Again i had a lovely evening with lovely people...thank you for your company...twas nice to meet you Mommy Ganda...