Saturday, July 31, 2004
I had dinner with my cousin Ate Marie, and my niece Rhea at Italianis...was so excited to see them...the last time i saw them was two weeks ago...i really enjoy their company...and we talk about the same things over and over again and it still sounds funny even if its been said a thousand times already...



me, rhea and ate marie



we had salad...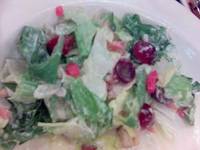 pasta...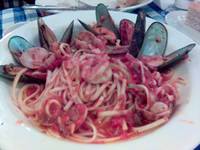 and pizza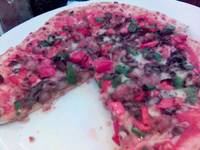 sorry for the photos...i used my cellphone coz i forgot to bring my camera...i was supposed to go home from work, but decided to just go straight to the restaurant...how excited...hehehe

The waiter was really kind...he gave us this coupon wherein we get to choose a free dish when we spend above 500 bucks...(the coupon is supposed to be used on the succeeding visit)...bless him! and the store m too was extra nice...he came to our table and introduced himself to us...and that if we needed anything we can approach him...so i thought i needed a discount card...hahaha...i told him that outright...hehehe...now he couldnt back off...so i got my request...yehey!!!! he also gave ate marie and rhea...lucky day really...

After dinner we had coffee at Gloria Jean's...first time...we are so loyal to starbucks that we drink no other coffee but the ones from starbucks...we should be given a loyalty award...dont you think so? maybe not anymore...hehehe...it was kinda far from where we had dinner, (so pigged out...so too lazy to walk)...so we had it at Gloria Jean's...not bad...i liked their cappucino...