Tuesday, September 21, 2004
I enjoyed my trip a whole lot...it was a treat for me too...My mom and I left for Iloilo (her hometown) at 5:10 am, Saturday, aboard Cebu Pacific...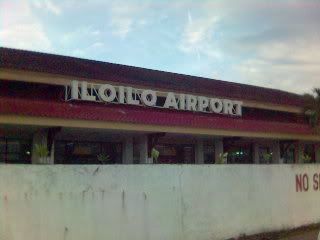 Took us 1 hr and 30 mins to reach our destination...we stayed in this cute pink house (my neice's)...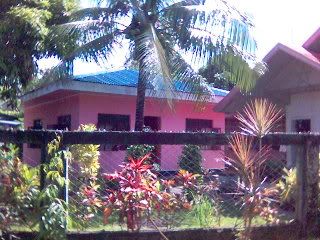 According to my mom, Tigbauan is a sleepy town...well i cannot really blame her, the last time she was there was like 18 years ago...so we were both surprised and happy to find out that it was such a progressive town...and a very clean one too...roads were concrete...i was able to drive and bring around my mom to meet with her other relatives...

I completely forgot that i was on a diet...or did i? hehe...anyways, since im there i have to try each and every specialty like:

The Original La Paz Batchoy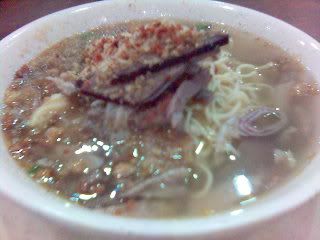 We had dinner over at Breakthrough...(by the shore)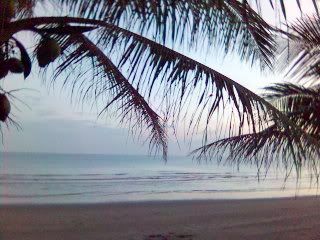 Food was real good there...was pigged out again *guilty*...well entirely forgot that i was on diet...had oysters, grilled squid and chicken, kinilaw (raw fish with coconut milk, green mango, onions, chili), crabs, etc...

And i had this for dessert...halo-halo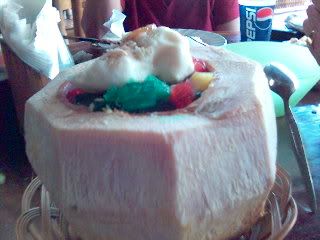 Their jeepney looked a little different from the ones we have here in manila...i should say that it's more beautiful and spacious...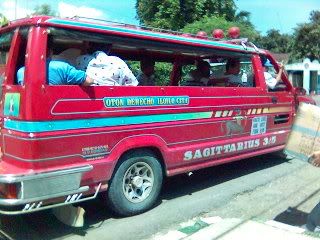 Religion plays a major part in the lives of the people there...why do i say this? Well you see, my aunt is a protestant...since her husband(a catholic) was buried in the catholic cemetery, the family decided that she should be buried right beside her husband...would you believe, somebody called the Catholic church, informing them that my aunt couldnt be buried there since she is not a catholic...anyways, after much convincing, they allowed it...and while we were at the cemetery, somebody (geez...worst, he was even one of the relatives) made a scene with his speech...
he was trying to stop the pastor (thinking that we were to have a service)...tsk, tsk, i was really dumbfounded...he could just have asked secretly if we were having a service...but he chose to speak...in front of all his relatives...oh well...