Friday, November 05, 2004
Days before Halloween, my daughter Patricia has been telling me that next to her birthday and Christmas, Halloween is her favorite time of the year...oh...i get it...she wants to go Trick or Treat...so off we went to the mall to get them their halloween costumes...we've been doing this since she was 1 yr old except that we missed it last year...


This time we went to Philam Homes (her classmate invited her)...though not every household participated, we still went home with a bucketful of goodies...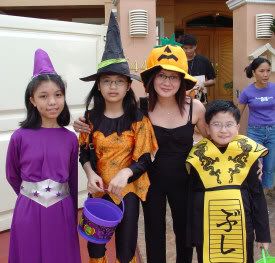 Our first stop (Dane's house)...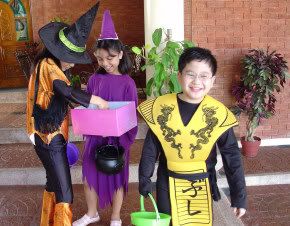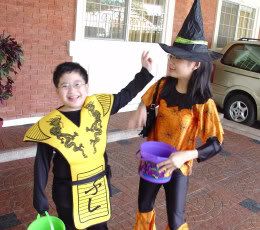 Oooopppsss...haven't even started yet and your eating????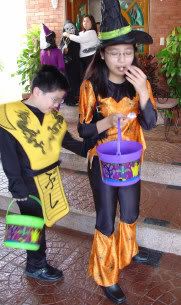 Done with Philam...off we went to Podium, thinking that we could get more goodies...BUT...as early as 4 pm, they already ran out of candies...can you believe that??? kids got really disappointed...


Patricia with cousins QUEENIE, KISSES, KEREN and RHEA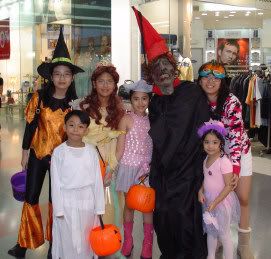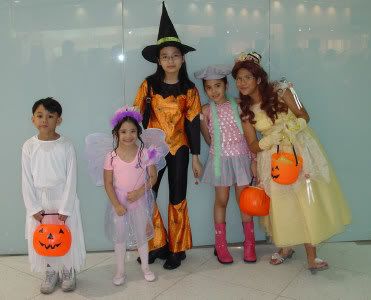 Halloween two years ago...oh how my kids have grown now....