Wednesday, February 23, 2005
Nelson's brother Kuya Willy treated us at Kimpura...the reason? their balikbayan sister Ate Shirley was going back to LA...all of us enjoyed the treat! Thank you...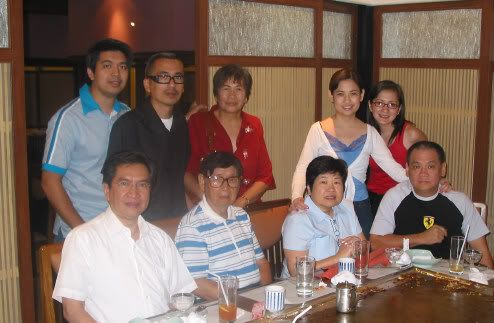 Nelson's Family
To burn all the calories i had, i decided to play badminton upon the invitation of the mom of my daughter's classmate...and guess what? i played with Kevin...patricia's classmate...cool isn't it? we were even partners in one game...played mixed doubles...sorry we lost...but it was fun really...i'm looking forward to friday...im gonna be playing with their group once again...and i guess it will be on a regular basis...m-w-f...