Friday, September 23, 2005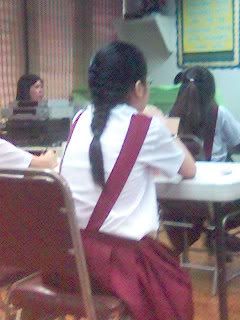 Isha
won Second Place! Could have been First, if she just remembered everything in the list I made her. But that's ok I am happy and proud of her just the same.
While watching the contest, I was kinda irritated with her Dad coz he was playing video games, while here I was, following every stroke of her hand, wondering if she got it right, even holding my breath until i hear that she got it right...arrrgggghhh!
Funny, we had the same feeling after all, but he just had another way of releasing his tension...weird! Oh well, to each his own!
CONGRATULATIONS DARLING DOLL!