Thursday, November 17, 2005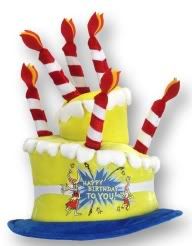 What is a Husband?
A husband is a man
you really like - and really love.
He's the closest friend
you've ever had.
His smile can make you smile,
and just his being there
can cheer you up,
no matter what goes wrong.
A husband is that special man
who shares your dreams
and helps them to come true.
He gives the special meaning
to that beautiful word - together.
The birthday boy who turned not 04 but the big 4-0...it was celebrated at The Century Seafood Restaurant...music was provided by The Bernie Pasamba String Ensemble, with Jenny and Austin rendering 4 of Nelson's favorite songs...All I Ask of You, Amigos Para Siempre, Nella Fantasia and Con Te Partiro...this really made his day...