Tuesday, February 21, 2006
Hello people! Nope I didn't go on a semi hiatus mode if you're wondering. We just spent 4 days up north coz we had a wedding coverage there. I'm sharing with you lotsnlots of pictures (yay! i'm lucky...an assistant became my personal photographer...heehee)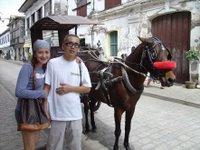 Before proceeding to Ilocos Norte, we stopped by Vigan to check on the pieces we loved the last time we were there. Lucky us, yes it was still there. See that wood carved post/pedestal (dunno what it's called) in the last picture? That was one of the pieces we loved and yes we were able to bring it home. It's an 8 feet kamagong wood intricately carved.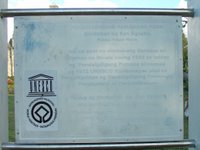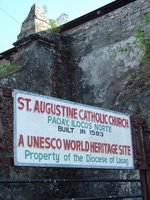 I didn't know that this church in Paoay was included in UNESCO's WORLD HERITAGE list. It's just amazing how this church was built. No steel bars but just bricks upon bricks.
Please pardon me if I've posted sooo much pictures of myself...hehe...this seldom happens...I'm always behind the viewfinder...it's nice to be the subject once in a while...you know =)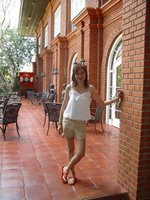 This is where we stayed, and we plan to bring the kids next time...it's really beautiful!