Friday, May 06, 2005
Naaahhh, i didn't gamble...it's just not me...I remember the time we went with Cuz to Subic and it was my first time to set foot in a Casino...i lost P500 and i almost cried...it's just hard for me to let go of it, just like that, and i felt really bad...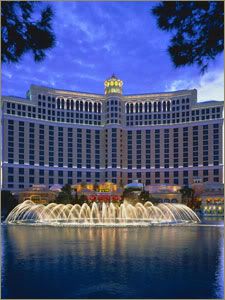 Bellagio Hotel and Casino...we stayed here for 2 nights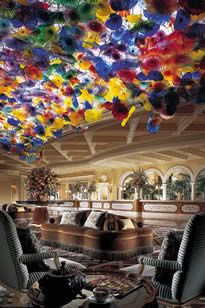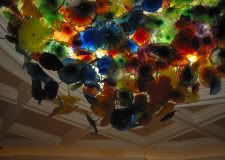 $10M worth...Beauty cascades all around you inside the enchanting lobby. Peer overhead and discover a ceiling adorned in a breathtaking display of 2,000 hand-blown glass flowers - the Fiori di Como, created by world-renowned artist, Dale Chihuly.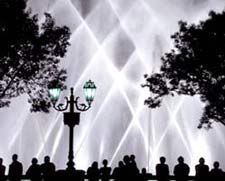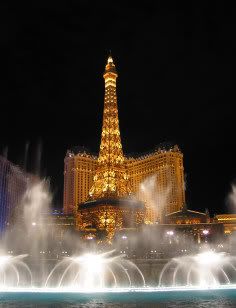 Experience the most ambitious, commanding water feature ever conceived! Bellagio's world-famous fountains will speak to your heart with opera, classical and whimsical music while flirting with your playful nature through their carefully choreographed movements. You'll be swept away by this breathtaking union of water, music and light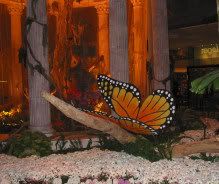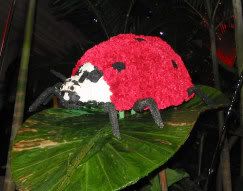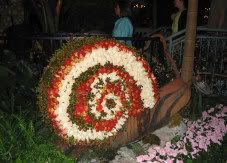 Botanical Gardens...You'll want to take a moment to appreciate the intricate detail blooming before your very eyes. Submerge your soul in this magnificent garden abounding in fragrance, texture and color. Row upon row of exotic plants and flowers weave a glorious tapestry displaying the unique highlights of every season and holiday.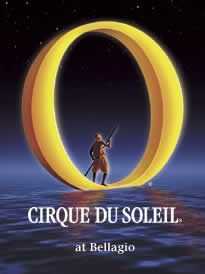 Don't miss this show...FANTASTIC! Even Trisha and Josh enjoyed it.