Sunday, August 14, 2005
I was invited by Justice to the dedication rites of "C3" their youngest child at Alabang Country Club...when i got the sms from her, i told her that i couldn't make it... (1) i was with my family at Edsa Shangri-la (2) i don't have a ride...but my dearest Cuz was ever willing to fetch me and bring me home...yay! so i told cuz, please don't mention that i'll be going with you, i want to surprise her...and indeed she got surprised! It was a beautiful "ceremony", a very simple one...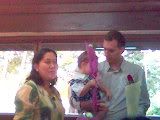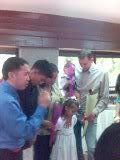 Justice with her family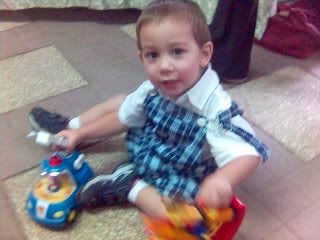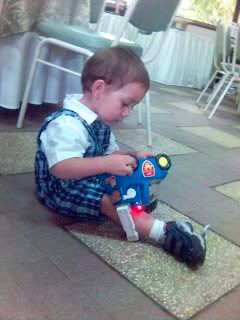 C3 enjoying our little something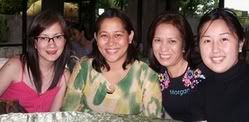 me, justice, cuz and Babygirl(met her for the 1st time)
with Mommy Ganda, C2 and Justice's Asawa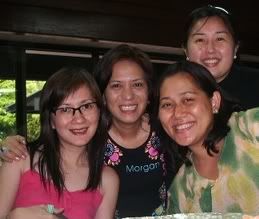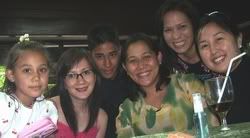 with C1 this time
Justice, thanks for giving us the chance to meet the rest of your family...we had a great time once more...